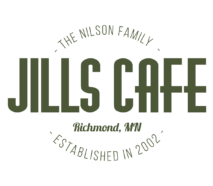 Line Cook
Part Time/Full Time
$15+ USD / Hour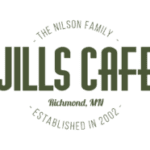 Website Jill's Cafe
Your Hometown Cafe
We are looking for a professional line cook to prepare food to the required specifications and to set up stations for scheduled shift. Line cook duties will consist of assisting the kitchen staff and manager with their daily tasks. The successful candidate will play a key role in contributing to our customer satisfaction and acquisition goals. Pay rate starts at $15/hour and based on experience and performance a higher rate may be negotiated.
ESSENTIAL RESPONSIBILITIES /DUTIES:
Line Cook responsibilities include supervising the food prep and cooking, maintaining a fully-stocked kitchen inventory and complying with safety and cleanliness standards. As well as advise and work with owners to determine accurate pricing. To be successful in this role, you should be able to manage our kitchen staff and guide them to deliver quality food on time. Ultimately, you will ensure all plates are properly cooked and served and our customers have a pleasant dining experience.
Set up and stocking stations with all necessary supplies
Prepare food for service (e.g. chopping vegetables, preparing specials, making soups)
Cook menu items in cooperation with the rest of the kitchen staff
Answer, report and follow instructions
Clean up station and take care of excess food
Stock inventory appropriately
Ensure that food comes out simultaneously, in high quality and in a timely fashion
Comply with nutrition and sanitation regulations and safety standards
Maintain a positive and professional approach with coworkers and customers
QUALIFICATIONS/EXPERIENCE:
Proven cooking experience, including experience as a line chef, restaurant cook or prep cook
Excellent understanding of various cooking methods, ingredients, equipment and procedures
Accuracy and speed in executing assigned tasks
Familiar with industry's best practices
WORK SCHEDULE: Our hours are 6am-2pm Monday – Sunday. Must show up on time for all required shifts.
WORK ENVIRONMENT: The work environment characteristics described here are representative of those a team member encounters while performing the essential functions of this job. There is a substantial amount of time required to be on your feet during the day while in the kitchen.
PHYSICAL REQUIREMENTS: The physical demands described here are representatives of those that must be met by an employee to successfully perform the essential functions of this job.
Ability to frequently lift-up to 10 lbs., occasionally lift-up to 25 lbs., and to rarely lift-up to 50 lbs.
Ability to reach, bend, twist and squat in order to perform duties of the job.
Ability to stand for long periods of time while performing job functions.
Ability to perform repetitive movements
Ability to work on a computer for catering scheduling and planning
**The above statements are intended to describe the general nature and level of work being performed. They are not intended to be an exhaustive listing of all responsibilities, duties and skills required.